Stambaugh and Gressman
Max Stambaugh (71H) and Phil Gressman (7c) battle down the front stretch of I-96 Speedway

Ruhl and Martin
Ryan Ruhl in the Ken Mackey Racing 25 and Liam Martin (9) racing side by side at I-96 Speedway!
Sams and Jones
Danny Sams III (24D) and Linden Jones (19) in the Randerson Racing cars at I-96 Speedway.

Dussel
Nate Dussel wins at I-96 Speedway in the Fausey Farms #1 car out of Gibsonburg, OH.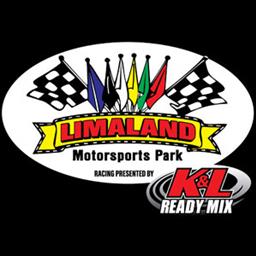 5/26/2023 - Limaland Motorsports Park
Lima, OH
Memorial Cup
NRA Sprint Invaders, a division of Great Lakes Super Sprints presented by Engine Pro & ARP, makes their 3rd visit of the season at Limaland.
Great Lakes Super Sprints

27 entries
Full Event Information on MyRacePass
Great Lakes Super Sprints
Finish
Start
#
Competitor
Hometown
+/-
1
8
11G
Luke Griffith Sandusky, OH
Sandusky, OH
7
2
2
22M
Dan McCarron Britton, MI
Britton, MI
-
3
6
22H
Randy Hannagan San Jose, CA
San Jose, CA
3
4
11
23
Devon Dobie Wapakoneta, OH
Wapakoneta, OH
7
5
5
71H
Max Stambaugh Lima, OH
Lima, OH
-
6
4
17
Jared Horstman Cloverdale, OH
Cloverdale, OH
-2
7
3
27
Brad Lamberson Parma, MI
Parma, MI
-4
8
9
24
Kobe Allison Lima, OH
Lima, OH
1
9
14
70
Eli Lakin Buchanan, MI
Buchanan, MI
5
10
20
14H
Darin Naida Adrian, MI
Adrian, MI
10
11
16
66
Chase Dunham Leipsic, OH
Leipsic, OH
5
12
12
24D
Danny Sams III North Port, FL
North Port, FL
-
13
22
49I
John Ivy Fremont, OH
Fremont, OH
9
14
17
X
Mike Keegan Fremont, OH
Fremont, OH
3
15
15
20I
Kelsey Ivy Fremont, OH
Fremont, OH
-
16
7
2
Kyle Sauder Archbold, OH
Archbold, OH
-9
17
10
16C
Tylar Rankin Coldwater, MI
Coldwater, MI
-7
18
21
0
Brayton Phillips Findlay, OH
Findlay, OH
3
19
23
11H
Caleb Harmon Elida, OH
Elida, OH
4
20
19
51
Caleb Helms Findlay, OH
Findlay, OH
-1
21
13
73C
Cody Fendley Placerville, CA
Placerville, CA
-8
22
1
7C
Phil Gressman Fremont, OH
Fremont, OH
-21
DNS
18
12B
Luke Hall Ludlow Falls, OH
Ludlow Falls, OH
-
DNS
85
Dustin Daggett Grand Ledge, MI
Grand Ledge, MI
-
DNS
83
Adam Cruea Troy, OH
Troy, OH
-
DNS
2B
Noah Dunlap Wapakoneta, OH
Wapakoneta, OH
-
DNS
31
Jac Nickles Harrod, OH
Harrod, OH
-
Finish
Start
#
Competitor
Hometown
+/-
1
1
71H
Max Stambaugh Lima, OH
Lima, OH
-
2
2
22M
Dan McCarron Britton, MI
Britton, MI
-
3
5
11G
Luke Griffith Sandusky, OH
Sandusky, OH
2
4
4
2
Kyle Sauder Archbold, OH
Archbold, OH
-
5
3
73C
Cody Fendley Placerville, CA
Placerville, CA
-2
6
7
66
Chase Dunham Leipsic, OH
Leipsic, OH
1
7
9
51
Caleb Helms Findlay, OH
Findlay, OH
2
DNS
6
83
Adam Cruea Troy, OH
Troy, OH
-
DNS
8
2B
Noah Dunlap Wapakoneta, OH
Wapakoneta, OH
-
All transfer
Finish
Start
#
Competitor
Hometown
+/-
1
2
7C
Phil Gressman Fremont, OH
Fremont, OH
1
2
4
22H
Randy Hannagan San Jose, CA
San Jose, CA
2
3
5
24
Kobe Allison Lima, OH
Lima, OH
2
4
7
23
Devon Dobie Wapakoneta, OH
Wapakoneta, OH
3
5
1
70
Eli Lakin Buchanan, MI
Buchanan, MI
-4
6
3
X
Mike Keegan Fremont, OH
Fremont, OH
-3
7
8
14H
Darin Naida Adrian, MI
Adrian, MI
1
8
6
49I
John Ivy Fremont, OH
Fremont, OH
-2
DNS
9
31
Jac Nickles Harrod, OH
Harrod, OH
-
All transfer
Finish
Start
#
Competitor
Hometown
+/-
1
4
17
Jared Horstman Cloverdale, OH
Cloverdale, OH
3
2
2
27
Brad Lamberson Parma, MI
Parma, MI
-
3
3
16C
Tylar Rankin Coldwater, MI
Coldwater, MI
-
4
6
24D
Danny Sams III North Port, FL
North Port, FL
2
5
9
20I
Kelsey Ivy Fremont, OH
Fremont, OH
4
6
5
12B
Luke Hall Ludlow Falls, OH
Ludlow Falls, OH
-1
7
8
0
Brayton Phillips Findlay, OH
Findlay, OH
1
8
1
85
Dustin Daggett Grand Ledge, MI
Grand Ledge, MI
-7
9
7
11H
Caleb Harmon Elida, OH
Elida, OH
-2
All transfer
Finish
Start
#
Competitor
Hometown
Time
1
26
2
Kyle Sauder Archbold, OH
Archbold, OH
11.597
2
16
22H
Randy Hannagan San Jose, CA
San Jose, CA
11.781
3
6
17
Jared Horstman Cloverdale, OH
Cloverdale, OH
11.809
4
25
73C
Cody Fendley Placerville, CA
Placerville, CA
11.849
5
21
X
Mike Keegan Fremont, OH
Fremont, OH
11.864
6
8
16C
Tylar Rankin Coldwater, MI
Coldwater, MI
11.877
7
24
22M
Dan McCarron Britton, MI
Britton, MI
11.926
8
10
7C
Phil Gressman Fremont, OH
Fremont, OH
11.958
9
5
27
Brad Lamberson Parma, MI
Parma, MI
11.960
10
17
71H
Max Stambaugh Lima, OH
Lima, OH
12.021
11
9
70
Eli Lakin Buchanan, MI
Buchanan, MI
12.098
12
4
85
Dustin Daggett Grand Ledge, MI
Grand Ledge, MI
12.115
13
15
11G
Luke Griffith Sandusky, OH
Sandusky, OH
12.125
14
13
24
Kobe Allison Lima, OH
Lima, OH
12.135
15
22
12B
Luke Hall Ludlow Falls, OH
Ludlow Falls, OH
12.138
16
18
83
Adam Cruea Troy, OH
Troy, OH
12.156
17
27
49I
John Ivy Fremont, OH
Fremont, OH
12.178
18
1
24D
Danny Sams III North Port, FL
North Port, FL
12.195
19
3
66
Chase Dunham Leipsic, OH
Leipsic, OH
12.224
20
2
23
Devon Dobie Wapakoneta, OH
Wapakoneta, OH
12.232
21
20
11H
Caleb Harmon Elida, OH
Elida, OH
12.233
22
23
2B
Noah Dunlap Wapakoneta, OH
Wapakoneta, OH
12.240
23
7
14H
Darin Naida Adrian, MI
Adrian, MI
12.257
24
12
0
Brayton Phillips Findlay, OH
Findlay, OH
12.259
25
19
51
Caleb Helms Findlay, OH
Findlay, OH
12.280
26
11
31
Jac Nickles Harrod, OH
Harrod, OH
12.528
27
14
20I
Kelsey Ivy Fremont, OH
Fremont, OH
12.568