Stambaugh and Gressman
Max Stambaugh (71H) and Phil Gressman (7c) battle down the front stretch of I-96 Speedway

Ruhl and Martin
Ryan Ruhl in the Ken Mackey Racing 25 and Liam Martin (9) racing side by side at I-96 Speedway!
Sams and Jones
Danny Sams III (24D) and Linden Jones (19) in the Randerson Racing cars at I-96 Speedway.

Dussel
Nate Dussel wins at I-96 Speedway in the Fausey Farms #1 car out of Gibsonburg, OH.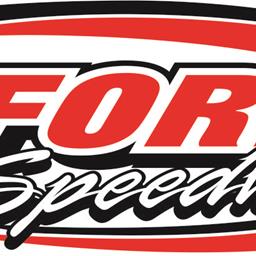 8/12/2022 - Hartford Speedway
Hartford, MI
Winged Sprints Storm back to Hartford!
Great Lakes Super Sprints

20 entries

GLSS-Great Lakes Super Sprints

UMP Late Models
UMP Modifieds

22 entries

Compacts
Full Event Information on MyRacePass
Great Lakes Super Sprints
Finish
Start
#
Competitor
Hometown
+/-
1
3
71H
Max Stambaugh Lima, OH
Lima, OH
2
2
9
85
Dustin Daggett Grand Ledge, MI
Grand Ledge, MI
7
3
2
24D
Danny Sams III North Port, FL
North Port, FL
-1
4
7
16C
Tylar Rankin Coldwater, MI
Coldwater, MI
3
5
10
84
Kyle Poortenga Woodland, MI
Woodland, MI
5
6
1
5E
Bobby Elliott Allenton, MI
Allenton, MI
-5
7
16
28M
Conner Morrell Bradenton, FL
Bradenton, FL
9
8
13
88N
Frank Neill Vickery, OH
Vickery, OH
5
9
12
86
Keith Sheffer Jr Jerome, MI
Jerome, MI
3
10
18
70
Eli Lakin Buchanan, MI
Buchanan, MI
8
11
19
31
Mike Astrauskas Pierson, MI
Pierson, MI
8
12
15
19
Jett Mann Goshen, IN
Goshen, IN
3
13
4
7
Zane DeVault Plymouth, IN
Plymouth, IN
-9
14
14
01
Ryan Ruhl Coldwater, MI
Coldwater, MI
-
15
17
58
Tony Bures Bristol, IN
Bristol, IN
2
16
6
49T
Gregg Dalman Bellevue, MI
Bellevue, MI
-10
17
20
20A
Andy Chehowski Coldwater, MI
Coldwater, MI
3
DQ
5
17
Jared Horstman Cloverdale, OH
Cloverdale, OH
-
DQ
8
7C
Phil Gressman Fremont, OH
Fremont, OH
-
DQ
11
27
Brad Lamberson Parma, MI
Parma, MI
-
Finish
Start
#
Competitor
Hometown
+/-
1
1
24D
Danny Sams III North Port, FL
North Port, FL
-
2
2
49T
Gregg Dalman Bellevue, MI
Bellevue, MI
-
3
4
16C
Tylar Rankin Coldwater, MI
Coldwater, MI
1
4
3
27
Brad Lamberson Parma, MI
Parma, MI
-1
5
6
88N
Frank Neill Vickery, OH
Vickery, OH
1
6
5
28M
Conner Morrell Bradenton, FL
Bradenton, FL
-1
7
7
31
Mike Astrauskas Pierson, MI
Pierson, MI
-
All transfer
Finish
Start
#
Competitor
Hometown
+/-
1
1
5E
Bobby Elliott Allenton, MI
Allenton, MI
-
2
3
71H
Max Stambaugh Lima, OH
Lima, OH
1
3
2
85
Dustin Daggett Grand Ledge, MI
Grand Ledge, MI
-1
4
4
7C
Phil Gressman Fremont, OH
Fremont, OH
-
5
7
01
Ryan Ruhl Coldwater, MI
Coldwater, MI
2
6
5
58
Tony Bures Bristol, IN
Bristol, IN
-1
7
6
20A
Andy Chehowski Coldwater, MI
Coldwater, MI
-1
All transfer
Finish
Start
#
Competitor
Hometown
+/-
1
1
7
Zane DeVault Plymouth, IN
Plymouth, IN
-
2
4
17
Jared Horstman Cloverdale, OH
Cloverdale, OH
2
3
3
84
Kyle Poortenga Woodland, MI
Woodland, MI
-
4
5
86
Keith Sheffer Jr Jerome, MI
Jerome, MI
1
5
2
19
Jett Mann Goshen, IN
Goshen, IN
-3
6
6
70
Eli Lakin Buchanan, MI
Buchanan, MI
-
All transfer
Finish
Start
#
Competitor
Hometown
Time
1
19
16C
Tylar Rankin Coldwater, MI
Coldwater, MI
14.647
2
18
71H
Max Stambaugh Lima, OH
Lima, OH
15.065
3
14
84
Kyle Poortenga Woodland, MI
Woodland, MI
15.069
4
4
49T
Gregg Dalman Bellevue, MI
Bellevue, MI
15.213
5
2
85
Dustin Daggett Grand Ledge, MI
Grand Ledge, MI
15.236
6
15
19
Jett Mann Goshen, IN
Goshen, IN
15.295
7
3
24D
Danny Sams III North Port, FL
North Port, FL
15.338
8
1
5E
Bobby Elliott Allenton, MI
Allenton, MI
15.363
9
9
7
Zane DeVault Plymouth, IN
Plymouth, IN
15.401
10
11
28M
Conner Morrell Bradenton, FL
Bradenton, FL
15.477
11
12
58
Tony Bures Bristol, IN
Bristol, IN
15.511
12
7
86
Keith Sheffer Jr Jerome, MI
Jerome, MI
15.600
13
6
88N
Frank Neill Vickery, OH
Vickery, OH
15.649
14
17
20A
Andy Chehowski Coldwater, MI
Coldwater, MI
15.716
15
8
70
Eli Lakin Buchanan, MI
Buchanan, MI
15.859
16
10
31
Mike Astrauskas Pierson, MI
Pierson, MI
15.911
DNS
20
01
Ryan Ruhl Coldwater, MI
Coldwater, MI
15.911
DQ
16
7C
Phil Gressman Fremont, OH
Fremont, OH
14.838
DQ
13
17
Jared Horstman Cloverdale, OH
Cloverdale, OH
14.935
DQ
5
27
Brad Lamberson Parma, MI
Parma, MI
14.996
UMP Modifieds
Finish
Start
#
Competitor
Hometown
+/-
1
2
1E
Jeff Erickson Jr Muskegon, MI
Muskegon, MI
1
2
4
1S
Todd Sherman Churubusco, IN
Churubusco, IN
2
3
6
21
Derek Losh Rensselaer, IN
Rensselaer, IN
3
4
1
117
Kevin Reeve Hanover, MI
Hanover, MI
-3
5
12
53
Bobby Stremme South Bend, IN
South Bend, IN
7
6
8
3W
Dylan Woodling Warsaw, IN
Warsaw, IN
2
7
10
5CS
Curt Spalding Watervilet, MI
Watervilet, MI
3
8
7
60
Shannon Fisk Lowell, MI
Lowell, MI
-1
9
3
21A
Nick Allen Wheatfield, IN
Wheatfield, IN
-6
10
5
28M
Frank Marshall Valpariso, IN
Valpariso, IN
-5
11
11
48
Adam Pockrus Lowell, IN
Lowell, IN
-
12
15
9
Garrett Rons Livonia, MI
Livonia, MI
3
13
14
6
Steven Pena Coloma, MI
Coloma, MI
1
14
16
87Z
George Zieman HORTON, MI
HORTON, MI
2
15
17
29
Steve Shellenberger Marshall, MI
Marshall, MI
2
16
18
81
Rick Swartout Union City, MI
Union City, MI
2
17
13
99
Matt Partin Wheatfield, IN
Wheatfield, IN
-4
18
22
9N
Todd Nelson Elkhart, IN
Elkhart, IN
4
19
21
13
Eric Sernau St. Joe, MI
St. Joe, MI
2
20
9
31
Matthew Lambrecht Waterviet, MI
Waterviet, MI
-11
21
20
1
Tyler Spalding Watervliet, MI
Watervliet, MI
-1
22
19
12
Trysten Chalk Syracuse, IN
Syracuse, IN
-3
Finish
Start
#
Competitor
Hometown
+/-
1
3
28M
Frank Marshall Valpariso, IN
Valpariso, IN
2
2
7
1E
Jeff Erickson Jr Muskegon, MI
Muskegon, MI
5
3
2
60
Shannon Fisk Lowell, MI
Lowell, MI
-1
4
6
5CS
Curt Spalding Watervilet, MI
Watervilet, MI
2
5
1
99
Matt Partin Wheatfield, IN
Wheatfield, IN
-4
6
4
87Z
George Zieman HORTON, MI
HORTON, MI
-2
7
8
12
Trysten Chalk Syracuse, IN
Syracuse, IN
1
8
5
9N
Todd Nelson Elkhart, IN
Elkhart, IN
-3
All transfer
Finish
Start
#
Competitor
Hometown
+/-
1
1
1S
Todd Sherman Churubusco, IN
Churubusco, IN
-
2
3
117
Kevin Reeve Hanover, MI
Hanover, MI
1
3
7
3W
Dylan Woodling Warsaw, IN
Warsaw, IN
4
4
6
48
Adam Pockrus Lowell, IN
Lowell, IN
2
5
2
6
Steven Pena Coloma, MI
Coloma, MI
-3
6
4
29
Steve Shellenberger Marshall, MI
Marshall, MI
-2
7
5
1
Tyler Spalding Watervliet, MI
Watervliet, MI
-2
All transfer
Finish
Start
#
Competitor
Hometown
+/-
1
2
21A
Nick Allen Wheatfield, IN
Wheatfield, IN
1
2
7
21
Derek Losh Rensselaer, IN
Rensselaer, IN
5
3
1
31
Matthew Lambrecht Waterviet, MI
Waterviet, MI
-2
4
4
53
Bobby Stremme South Bend, IN
South Bend, IN
-
5
6
9
Garrett Rons Livonia, MI
Livonia, MI
1
6
3
81
Rick Swartout Union City, MI
Union City, MI
-3
7
5
13
Eric Sernau St. Joe, MI
St. Joe, MI
-2
All transfer