Stambaugh and Gressman
Max Stambaugh (71H) and Phil Gressman (7c) battle down the front stretch of I-96 Speedway

Ruhl and Martin
Ryan Ruhl in the Ken Mackey Racing 25 and Liam Martin (9) racing side by side at I-96 Speedway!
Sams and Jones
Danny Sams III (24D) and Linden Jones (19) in the Randerson Racing cars at I-96 Speedway.

Dussel
Nate Dussel wins at I-96 Speedway in the Fausey Farms #1 car out of Gibsonburg, OH.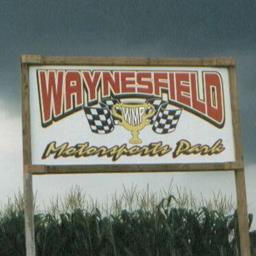 7/3/2017 - Waynesfield Raceway Park
Waynesfield, OH
No Results
Scorers have not posted any races yet.