Stambaugh and Gressman
Max Stambaugh (71H) and Phil Gressman (7c) battle down the front stretch of I-96 Speedway

Ruhl and Martin
Ryan Ruhl in the Ken Mackey Racing 25 and Liam Martin (9) racing side by side at I-96 Speedway!
Sams and Jones
Danny Sams III (24D) and Linden Jones (19) in the Randerson Racing cars at I-96 Speedway.

Dussel
Nate Dussel wins at I-96 Speedway in the Fausey Farms #1 car out of Gibsonburg, OH.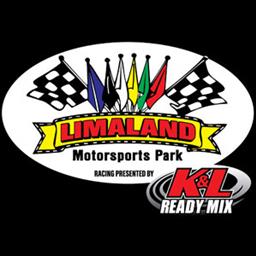 4/14/2017 - Limaland Motorsports Park
Lima, OH
2017 NRA/GLSS Season Opener
Rain date for opener is April 21, 2017 at Limaland.
Great Lakes Super Sprints

24 entries

NRA Sprint Invaders,Great Lakes Super Sprints
Full Event Information on MyRacePass
Great Lakes Super Sprints
Finish
Start
#
Competitor
Hometown
+/-
1
4
17
Jared Horstman Cloverdale, OH
Cloverdale, OH
3
2
2
22H
Randy Hannagan San Jose, CA
San Jose, CA
-
3
1
B20
Butch Schroeder Leipsic, OH
Leipsic, OH
-2
4
6
2
Kyle Sauder Archbold, OH
Archbold, OH
2
5
8
18H
Todd Heuerman Leipsic, OH
Leipsic, OH
3
6
12
16B
Max Stambaugh Elida, OH
Elida, OH
6
7
11
23
Devon Dobie Wapakoneta, OH
Wapakoneta, OH
4
8
14
49D
Shawn Dancer Delphos, OH
Delphos, OH
6
9
13
11
Tim Allison Cridersville, OH
Cridersville, OH
4
10
7
6S
J.R. Stewart Bellefontaine, OH
Bellefontaine, OH
-3
11
16
49
Gregg Dalman Bellevue, MI
Bellevue, MI
5
12
3
35
Ron Blair Troy, OH
Troy, OH
-9
13
22
28
Phil Gressman Fremont, OH
Fremont, OH
9
14
18
19J
Linden Jones Edwardsburg, MI
Edwardsburg, MI
4
15
15
57
Mike Dunlap Wapakoneta, OH
Wapakoneta, OH
-
16
20
5W
Jeff Williams Belle Center, OH
Belle Center, OH
4
17
10
11R
Chase Ridenour Perry, MI
Perry, MI
-7
18
23
6H
Sean Hosey Clarksville, TN
Clarksville, TN
5
19
17
7Z
Zach Hampton Mooresville, IN
Mooresville, IN
-2
20
19
37
Noah Dunlap Wapakoneta, OH
Wapakoneta, OH
-1
21
9
85
Dustin Daggett Grand Ledge, MI
Grand Ledge, MI
-12
22
21
3T
Ralph Brakenberry Pigeon, MI
Pigeon, MI
-1
23
5
10D
Jarrod DeLong Cridersville, OH
Cridersville, OH
-18
24
24
15
Brandon Ferguson Sidney, OH
Sidney, OH
-
Finish
Start
#
Competitor
Hometown
+/-
1
1
22H
Randy Hannagan San Jose, CA
San Jose, CA
-
2
4
17
Jared Horstman Cloverdale, OH
Cloverdale, OH
2
3
2
6S
J.R. Stewart Bellefontaine, OH
Bellefontaine, OH
-1
4
8
11R
Chase Ridenour Perry, MI
Perry, MI
4
5
5
11
Tim Allison Cridersville, OH
Cridersville, OH
-
6
6
49
Gregg Dalman Bellevue, MI
Bellevue, MI
-
7
7
37
Noah Dunlap Wapakoneta, OH
Wapakoneta, OH
-
8
3
28
Phil Gressman Fremont, OH
Fremont, OH
-5
Finish
Start
#
Competitor
Hometown
+/-
1
3
B20
Butch Schroeder Leipsic, OH
Leipsic, OH
2
2
2
10D
Jarrod DeLong Cridersville, OH
Cridersville, OH
-
3
6
18H
Todd Heuerman Leipsic, OH
Leipsic, OH
3
4
5
23
Devon Dobie Wapakoneta, OH
Wapakoneta, OH
1
5
7
49D
Shawn Dancer Delphos, OH
Delphos, OH
2
6
4
7Z
Zach Hampton Mooresville, IN
Mooresville, IN
-2
7
8
5W
Jeff Williams Belle Center, OH
Belle Center, OH
1
8
1
6H
Sean Hosey Clarksville, TN
Clarksville, TN
-7
Finish
Start
#
Competitor
Hometown
+/-
1
1
35
Ron Blair Troy, OH
Troy, OH
-
2
3
2
Kyle Sauder Archbold, OH
Archbold, OH
1
3
5
85
Dustin Daggett Grand Ledge, MI
Grand Ledge, MI
2
4
7
16B
Max Stambaugh Elida, OH
Elida, OH
3
5
2
57
Mike Dunlap Wapakoneta, OH
Wapakoneta, OH
-3
6
6
19J
Linden Jones Edwardsburg, MI
Edwardsburg, MI
-
7
8
3T
Ralph Brakenberry Pigeon, MI
Pigeon, MI
1
8
4
15
Brandon Ferguson Sidney, OH
Sidney, OH
-4