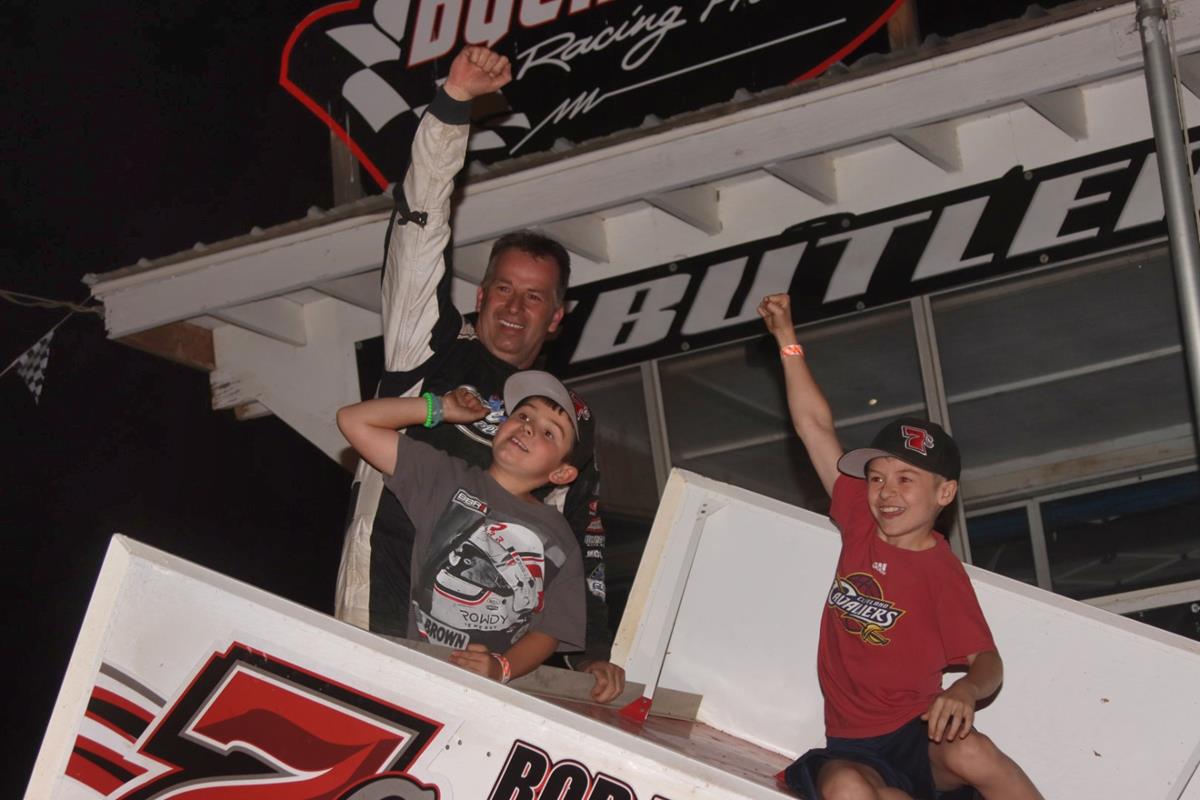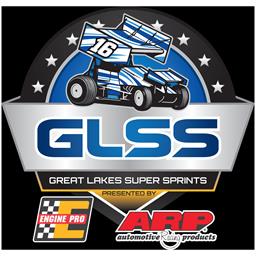 6/17/2023
GLSS-Great Lakes Super Sprints
---
GRESSMAN DOUBLES UP THIS WEEKEND WITH HIS SECOND WIN AT BUTLER SPEEDWAY
Quincy, MI - Great Lakes Super Sprints presented by Engine Pro & ARP rolled into Butler Motor Speedway for their first appearance of the 2023 season with 24 cars. Let's just say, the grand stands were packed! Many fans were standing due to all of the stands being full! It defiantly was a thrilling event of high speed racing as the the pits were full of winged sprint cars including GLSS 360 sprint cars and Butler 410 winged sprint cars. To start this right, we would like to say thank you to all the drivers, fans, sponsors, and staff members who came out to the race and supported us.
Phil Gressman (Fremont, OH) started in 1st place and after many cautions, he was able to hold his lead the whole Feature Race! On Gressman's tail the whole race was Danny Sams II (North Port, FL ) and Tylar Rankin (Coldwater, MI). Sams and Rankin never laid off of Gressman's tail until Rankin spun out creating a huge dust cloud which then called for a caution. In the final laps, Max Stambaugh (Elida, OH) was able to charge past Sams and come up close on Gressman's tail. Gressman was able to hold on and take home his second win of the weekend!
Stambaugh wins Fast Qualifier with a time of 14.106 presented by Ti-22 Performance. Reece Saldana (Pittsboro, IN) took home tonight's Hard Charger presented by Hoosier Racing Tire!
Jett Mann (Goshen, IN) wins the Engler Machine and Tool Heat Race 1. Gressman wins the Beacon and Bridge Market Heat Race 2.
Rankin took home Heat Race 3 presented by Engine Pro!
To catch tonight's heat races and features, and all the GLSS/NRA races, go to the Great Lakes Super Sprints YouTube page. Be sure to follow the page and follow us on Facebook,Twitter and TikTok! For all the news, schedules, results and points, go to www.greatlakessprints.com and click on your favorite division.
Next Up! GLSS and NRA will be racing at Limaland Motorsports Park on June 23rd!!
Thank you to all of our Sponsors who allow us to do what we love and race every weekend. Your support of our sponsors helps show them your appreciation for bringing great sprint car racing to all local dirt tracks.
PErfit Corporation
Engine Pro & ARP Racing
Hoosier Racing Tires
Beacon & Bridge Markets
Operating Engineers Local 324
Engler Machine & Tool
Home Pro Roofing
Jim Coffey and Sons Plumbing & Heating
Howard Johnsons by Wyndham
Specialty Fuels & Logistics
Environmental Waste & Recovery Service
Precision Engine Works
Greater North Power Sports & Rentals
TC Power Sports
Genesis Rescue Systems
Media Results for 6/17/2023 at Butler Speedway - Quincy, MI
Great Lakes Super Sprints 24 Entries
A Feature 1 25 Laps | 00:33:31.820
7C-Phil Gressman[1]; 2. 71H-Max Stambaugh[7]; 3. 24D-Danny Sams III[2]; 4. 42-Boston Mead[5]; 5. 50YR-Ryan Ruhl[6]; 6. 9-Liam Martin[9]; 7. 16C-Tylar Rankin[4]; 8. 15-Ryan Turner[10]; 9. 14H-Darin Naida[12]; 10. 49T-Gregg Dalman[13]; 11. 86-Keith Sheffer Jr[16]; 12. 27-Brad Lamberson[8]; 13. 17-Reece Saldana[23]; 14. 10S-Jay Steinebach[11]; 15. 11G-Caleb Griffith[21]; 16. 19-Jett Mann[3]; 17. 73C-Cody Fendley[22]; 18. 01-Chase Ridenour[17]; 19. 3A-Mike Astrauskas[15]; 20. 20I-Kelsey Ivy[14]; 21. 70-Eli Lakin[20]; 22. 85-Dustin Daggett[19]; 23. 2-AJ Aldrich[18]; 24. 31-Terry Harrington[24]
Heat 1 8 Laps | 00:05:59.000
19-Jett Mann[1]; 2. 24D-Danny Sams III[3]; 3. 9-Liam Martin[2]; 4. 71H-Max Stambaugh[4]; 5. 49T-Gregg Dalman[6]; 6. 86-Keith Sheffer Jr[7]; 7. 85-Dustin Daggett[8]; 8. 73C-Cody Fendley[5]
Heat 2 8 Laps | 00:04:09.000
7C-Phil Gressman[3]; 2. 50YR-Ryan Ruhl[2]; 3. 15-Ryan Turner[6]; 4. 27-Brad Lamberson[4]; 5. 20I-Kelsey Ivy[7]; 6. 01-Chase Ridenour[8]; 7. 70-Eli Lakin[5]; 8. (DQ) 17-Reece Saldana[1]
Heat 3 8 Laps | 00:08:31.000
16C-Tylar Rankin[3]; 2. 42-Boston Mead[4]; 3. 10S-Jay Steinebach[7]; 4. 14H-Darin Naida[1]; 5. 3A-Mike Astrauskas[6]; 6. 2-AJ Aldrich[5]; 7. 11G-Caleb Griffith[2]; 8. (DNS) 31-Terry Harrington
Qualifying 1 | 00:01:25.000
71H-Max Stambaugh, 00:14.106[2]; 2. 27-Brad Lamberson, 00:14.153[5]; 3. 42-Boston Mead, 00:14.162[3]; 4. 24D-Danny Sams III, 00:14.172[13]; 5. 7C-Phil Gressman, 00:14.178[10]; 6. 16C-Tylar Rankin, 00:14.204[11]; 7. 9-Liam Martin, 00:14.236[16]; 8. 50YR-Ryan Ruhl, 00:14.244[17]; 9. 11G-Caleb Griffith, 00:14.286[15]; 10. 19-Jett Mann, 00:14.322[4]; 11. 17-Reece Saldana, 00:14.507[23]; 12. 14H-Darin Naida, 00:14.515[12]; 13. 73C-Cody Fendley, 00:14.546[18]; 14. 70-Eli Lakin, 00:14.633[1]; 15. 2-AJ Aldrich, 00:14.688[6]; 16. 49T-Gregg Dalman, 00:14.738[22]; 17. 15-Ryan Turner, 00:14.739[20]; 18. 3A-Mike Astrauskas, 00:14.806[21]; 19. 86-Keith Sheffer Jr, 00:14.880[7]; 20. 20I-Kelsey Ivy, 00:14.907[9]; 21. 10S-Jay Steinebach, 00:14.955[19]; 22. (DNS) 85-Dustin Daggett, 00:14.955; 23. (DNS) 01-Chase Ridenour, 00:14.955; 24. (DNS) 31-Terry Harrington, 00:14.955
---
Article Credit: Brooke K. Pulice
Submitted By: Brooke Pulice
Article Media
Back to News