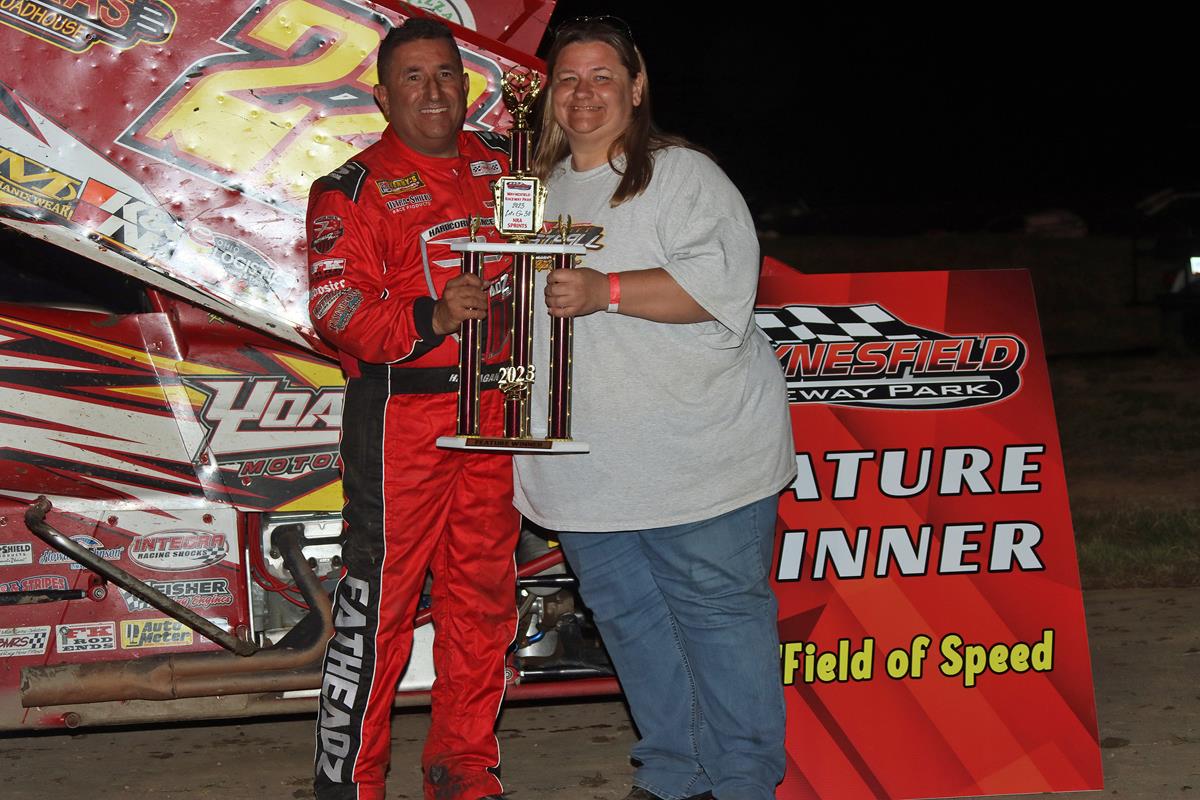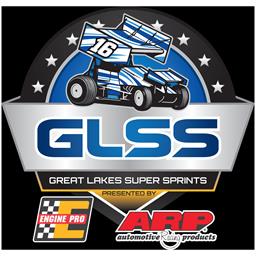 4/15/2023
GLSS-Great Lakes Super Sprints
---
NRA and GLTS Sprints Opener at Waynesfield Raceway Park
Waynesfield, OH (Saturday, April 15, 2023) -Great Lakes Super Sprints Presented by PErfit Engine Pro and ARP (GLSS) The NRA division and Great Lakes Traditional Sprints (GLTS) kicked off the 2023 season with a thrilling event of highspeed racing to an intrigued crowd on Saturday afternoon. To start this right, we would like to say thank you to all the drivers, fans, and staff members who came out to the race and supported us. The turnout was amazing between the fans and all of the drivers.
With that being said the RAIN did cause some complications. Thankfully, the rain only was around for about 20 minutes, and we were able to get back out on the track within an hour and a half. Along with the rain, there was more than our share of wrecks Saturday night but we are glad to say that all of our drivers made it out safely. The best part is that we had roughly 33 drivers for the NRA and GLSS and 25 cars for GLTS! We put on a huge show at Waynesfield Raceway Park.
NRA and GLSS were greatly represented this afternoon as we had #27 Brad Lamberson (Parma, MI) set fast time of 10.753 seconds in the TII-2 Performance qualifier. As we move into the heat races we had #46 Ryan Coniam (Burlington, ON) winning the Engler Machine and Tool Heat Race 1. #17 Jared Hortsman (Cloverdale, OH) wins the PErfit Heat Race 2. #1 Nate Dussel (Bradner, OH) took home the third Heat Race presented by Coffery Plumbing and Heating. Our fourth Heat Race winner was #22H Randy Hannagan ( San Jose, CA), presented by Specialty Fuel and Logistics! Jack Hesson (Marysville, OH) takes a big win being the Last Chance Feature Winner (B Main) presented by Beacon and Bridge.
There have been rumors of #22H Hannahan going into retirement, but he ends up knocking off the rust and wins the NRA Opener! Mike Keegan (Fremont, OH) earned tonight's hard charger. While Hortsman takes home the Engine Pro Lucky Dog!
GLTS was also greatly represented this afternoon as #87 Paul Dues (Minster, OH) sets the fast time of 12.647 seconds in the MPD Racing fast qualifier over a 25-car field. Heading into the Heat Races, #21 Dallas Hewitt (Troy, OH) wins the Engler Machine and Tool Heat Race 1. #86 Keith Sheffer Jr. (Jerome, MI) wins the Howard Johnson Heat Race 2. #27 Evan Mosley (Lapel, IN) wins Specialty Fuels and Logistics Heat Race 3! Hewitt winning his heat race, came back in the feature to win the 30-lap "Let's Go 30" sponsored by Lynn Cook. The Hard Charger was #2DI Dustin Ingle (Lima, OH)!
---
Article Credit: GLSS Staff Writer
Submitted By: Brooke Pulice
Article Media
Back to News