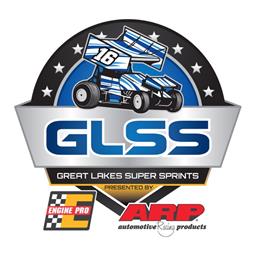 1/22/2022
Great Lakes Super Sprints
---
Clarification Of 2022 Events And Series Involvement
MERRILL, Mich. (January 21, 2022) The Great Lakes Super Sprints (GLSS) presented by Engine Pro and ARP released their 2022 slate of events on Monday, January 17, 2022. This schedule took hours of traveling, meetings, and conversations to achieve and puts together what we feel is the best mix of events for fans and teams alike.
Three days later, we were surprised to see that nine of our posted events had been poached and added to another series' schedule to appear as if they had been co-sanctioned. This is not the case. We have been in communication with the tracks involved, and like us, they were very shocked to see this and in no way approved any group other than GLSS to sanction a Sprint Car event during their respective dates.
We are more than open to and willing to work with other sanctioning bodies. We have demonstrated this several times over the past few years, by joining with the Lucas Oil American Sprint Car Series, Buckeye Outlaw Sprint Series, All Star Circuit of Champions, FAST and Sprints on Dirt. What we are not open to is another series using our efforts, and listing tracks that we have written agreements and contracts with, to build their schedule.
This appears to be predatory to the sport and misleading to fans, teams, tracks and sponsors. It's outright untruthful and will not be tolerated. All of our events have been agreed to by the posted speedways, and are in writing. If another sanctioning body wants to be part of our events, they need to communicate with us. In this case, that was not done, and many sponsors, tracks, teams and fans have been deceived.
To see our schedule of events, log onto http://www.greatlakessprints.com. For more information, or to follow along, make sure to like our Facebook and Twitter pages (@GLSprints).
---
Article Credit: GLSS Staff Writer
Submitted By: Barry Marlow
Back to News