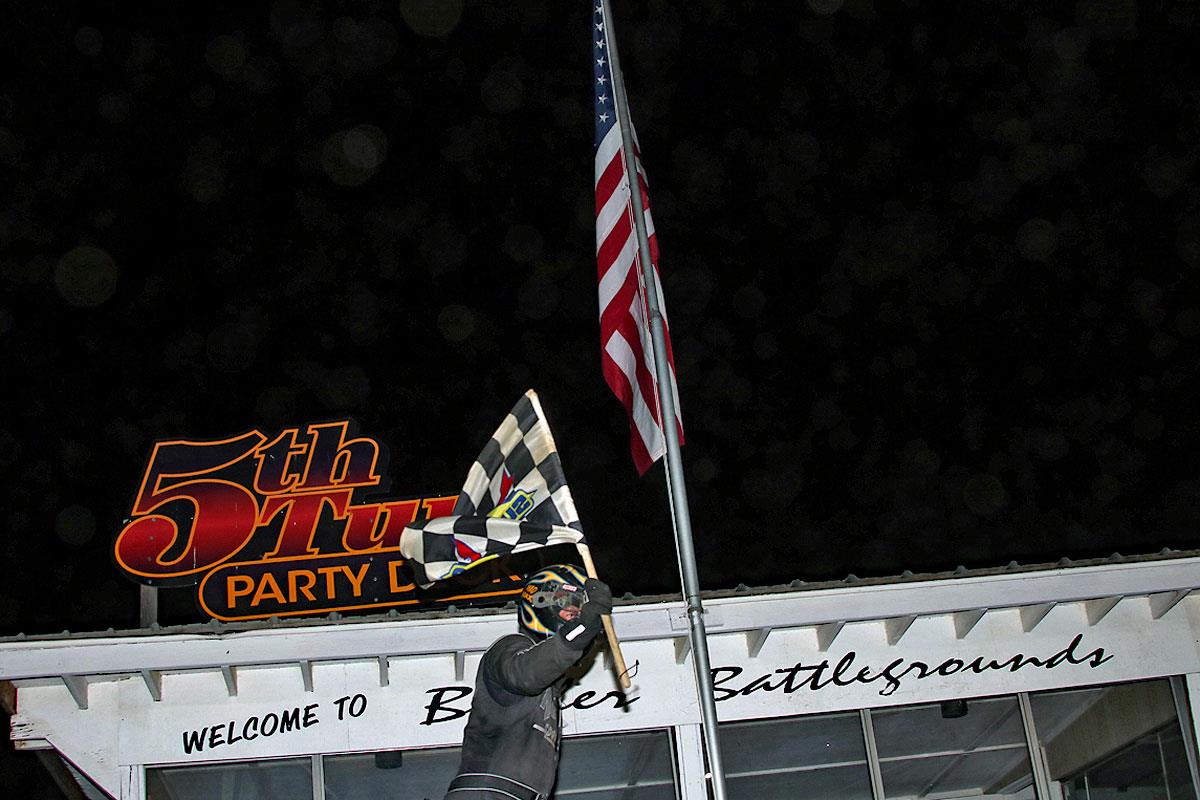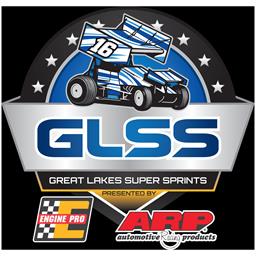 8/20/2022
GLSS-Great Lakes Super Sprints
---
STAMBAUGH WINS AT THE BATTLE GROUNDS
Quincy, MI (August 20, 2022) - After racking up 10 top 5 finishes with no wins in the first 14 races of the Great Lakes Super Sprints presented by Engine Pro & ARP 2022 Season, Max Stambaugh (Elida, OH) added his 3rd win tonight in the last 4 outings, at the Battle Grounds of Butler Motor Speedway.
With 21 cars registering for tonights event, local regular Logan Easterday (Coldwater, MI) was the Ti22 Performance Fast Qualifier. Brad Lamberson (Parma, MI), who recorded his first win of the season the night before, was 2nd quick and Phil Gressman (Fremont, OH) was 3rd quick.
Danny Sams III recorded the win in the Engler Machine & Tool Heat 1, with Keith Sheffer, Jr (Jerome, MI) and Easterday rounding out the top 3.
The Jim Coffey & Sons Plumbing & Heating Heat race two was won by Stambaugh, while Tylar Rankin (Coldwater, MI) secured the 2nd redraw spot and Lamberson finished third.
Gregg Dalman (Bellevue, MI) led green flag to checkered in the Beacon and Bridge Markets Heat 3. Past GLSS Champions Gressman and Dustin Daggett (Portland, MI) rounded out the top 3.
Rolling out for the PERFiT A-Main, Dalman and Stambaugh led the field around to the green. Stambaugh wins the race to turn one and secures the lead as the field makes a clean 1st circuit. With a couple of cautions giving the field a chance to keep Stambaugh reined in, the battle for the top 5 positions was fierce the whole race. As the race was winding down, Rankin and Sams finally pryed 2nd place away from Gressman with 4 laps to go.
With only two laps to go, Rankin and Sams had reeled Stambaugh in and got close enough with the checkered flag in the air to be on Stambaughs bumper as he crossed the finish line.
Current Champion, Ryan Ruhl (Coldwater, MI) earned tonights Hoosier Racing Tire Hard Charger by moving up 8 spots to finish 9th.
Thank you to Butler Motor Speedway for giving us a great track to race on and allowing us to be able to put on a show at the Battle Grounds! GLSS will be idle next week and then be back at it on Friday, September 2nd at Hartford Motor Speedway and then wrap up our season and Championship at Attica Raceway Park on Saturday September 3rd.
Thank you to all of our sponsors, fans, tracks and teams that support Great Lakes Super Sprints presented by Engine Pro & ARP, without them none of this would be possible. Be sure to follow us on Facebook and Twitter (@GLSprints).
For our schedule, results and points, go to our website at www.greatlakessprints.com.
Engine Pro & ARP (Automotive Racing Products)
PERFIT
Hoosier Racing Tires
Engler Machine & Tool
Jim Coffey & Son Plumbing and Heating
Beacon & Bridge Markets
EWRS, Inc
Specialty Fuels & Logistics
Addvance Heating & Cooling
Midland Steel
Ti22 Performance
MPD Racing
Media Results for 8/20/2022 at Butler Speedway - Quincy, MI
Great Lakes Super Sprints 21 Entries
PERFIT A Feature 1 25 Laps | 00:20:59.811
71H-Max Stambaugh[2]; 2. 16C-Tylar Rankin[6]; 3. 24D-Danny Sams III[3]; 4. 7C-Phil Gressman[5]; 5. 85-Dustin Daggett[9]; 6. 86-Keith Sheffer Jr[4]; 7. 27-Brad Lamberson[8]; 8. 49T-Gregg Dalman[1]; 9. 01-Ryan Ruhl[17]; 10. 87-Logan Easterday[7]; 11. 20A-Andy Chehowski[15]; 12. 88N-Frank Neill[11]; 13. 55-Matt Cogley[14]; 14. 70-Eli Lakin[16]; 15. 2-Tyler Bearden[19]; 16. 31-Mike Astrauskas[18]; 17. X-Mike Keegan[10]; 18. 10-Jason Blonde[12]; 19. 16B-Zane Devault[13]; 20. (DNS) 17S-Shelby Yeaples; 21. (DNS) 07-Shane Simmons
Engler Machine & Tool Heat 1 8 Laps | 00:04:06.915
24D-Danny Sams III[2]; 2. 86-Keith Sheffer Jr[1]; 3. 87-Logan Easterday[4]; 4. X-Mike Keegan[3]; 5. 16B-Zane Devault[5]; 6. 70-Eli Lakin[6]; 7. 2-Tyler Bearden[7]
Jim Coffey & Sons Plumbing & Heating Heat 2 8 Laps | 00:04:41.046
71H-Max Stambaugh[2]; 2. 16C-Tylar Rankin[1]; 3. 27-Brad Lamberson[4]; 4. 88N-Frank Neill[6]; 5. 55-Matt Cogley[5]; 6. 01-Ryan Ruhl[3]; 7. 17S-Shelby Yeaples[7]
Beacon & Bridge Markets Heat 3 8 Laps | 00:03:39.270
49T-Gregg Dalman[1]; 2. 7C-Phil Gressman[4]; 3. 85-Dustin Daggett[3]; 4. 10-Jason Blonde[2]; 5. 20A-Andy Chehowski[5]; 6. 31-Mike Astrauskas[6]; 7. (DNS) 07-Shane Simmons
Qualifying 1 | 00:08:15.956
87-Logan Easterday, 00:13.594[14]; 2. 27-Brad Lamberson, 00:13.725[17]; 3. 7C-Phil Gressman, 00:13.836[15]; 4. X-Mike Keegan, 00:13.874[16]; 5. 01-Ryan Ruhl, 00:13.998[19]; 6. 85-Dustin Daggett, 00:14.053[11]; 7. 24D-Danny Sams III, 00:14.059[8]; 8. 71H-Max Stambaugh, 00:14.151[21]; 9. 10-Jason Blonde, 00:14.200[4]; 10. 86-Keith Sheffer Jr, 00:14.227[13]; 11. 16C-Tylar Rankin, 00:14.292[3]; 12. 49T-Gregg Dalman, 00:14.358[7]; 13. 16B-Zane Devault, 00:14.649[2]; 14. 55-Matt Cogley, 00:14.851[10]; 15. 20A-Andy Chehowski, 00:14.855[5]; 16. 70-Eli Lakin, 00:14.915[9]; 17. 88N-Frank Neill, 00:14.916[6]; 18. 31-Mike Astrauskas, 00:15.060[18]; 19. 2-Tyler Bearden, 00:15.314[12]; 20. 17S-Shelby Yeaples, 00:15.680[20]; 21. (DNS) 07-Shane Simmons, 00:15.680
---
Article Credit: GLSS Staff Writer
Submitted By: Barry Marlow
Article Media
Back to News