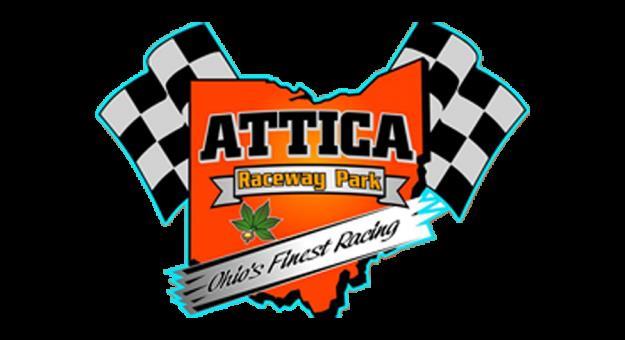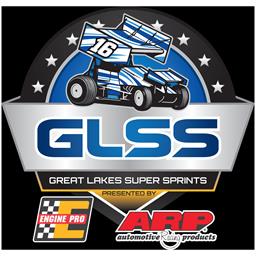 8/1/2022
GLSS-Great Lakes Super Sprints
---
FINAL RACE MOVED TO ATTICA
\Merrill, MI – With the Great Lakes Super Sprints presented by Engine Pro & ARP 2022 Season winding down, owner Barry Marlow, thought if would be a great way to end the season having a co-sanctioned race with the Ohio Logistics NRA Sprint Series that he has purchased. So after talking with Ron Flinn, owner of Crystal Motor Speedway where GLSS was scheduled to race on Saturday, September 3th and the current owner of the NRA, Ron Hammons, it was decided to move the GLSS 9/3 race to Attica Raceway Park.
On April 25th, it was announced that the Ohio Logistics NRA Sprint Series would be taken over by the GLSS owner Barry Marlow. That single announcement quickly united the Ohio, Indiana and Michigan 360 teams. That unity has shown through this season with solid car counts with both the NRA and GLSS.
There are big plans next year to have as many as 45, 360 Winged Sprint shows from Northern Illinois, Indiana and Ohio as well as Michigan. Ideas on the table include a 360 Speedweek and potentially a big 2 day 360 Sprintacular at Eldora Speedway.
Race tracks we have visited and we plan to use as our base for next year include:
I-96 Speedway, Lake Odessa, MI
Hartford Speedway, Hartford, MI
Butler Motor Speedway, Quincy, MI
Crystal Motor Speedway, Crystal, MI
Tri-City Motor Speedway, Auburn, MI
Thunderbird Raceway Park, Muskegon, MI
Winston Speedway, Rothbury, MI
Merritt Speedway, Lake City, MI
Mt Pleasant Speedway, Mt Pleasant, MI
Silver Bullet Speedway, Owendale, MI
Limaland Speedway, Lima, OH
Waynesfield Raceway, Waynesfield, OH
Fremont Speedway, Fremont, OH
Attica Raceway Park, Attica, OH
Wayne County Speedway, Orrville, OH
Eldora Speedway, New Weston, OH
Montpelier Motor Speedway, Montpelier, IN
Gas City Speedway, Gas City, IN
If you don't see your track on this list, get with us and let us know where you'd like to see us next year!
Great Lakes Super Sprints presented by Engine Pro & ARP will be back in action this Friday, August 5th at Mt Pleasant Speedway and Saturday, August 6th at Silver Bullet Speedway.
Thank you to all of our sponsors, fans, tracks and teams that support Great Lakes Super Sprints presented by Engine Pro & ARP, without them none of this would be possible. Be sure to follow us on Facebook and Twitter (@GLSprints).
For our schedule, results and points, go to our website at www.greatlakessprints.com.
Engine Pro & ARP (Automotive Racing Products)
PERFIT
Hoosier Racing Tires
Engler Machine & Tool
Jim Coffey & Son Plumbing and Heating
Beacon & Bridge Markets
EWRS, Inc
Specialty Fuels & Logistics
Addvance Heating & Cooling
Midland Steel
Ti22 Performance
MPD Racing
---
Article Credit: GLSS Staff Writer
Submitted By: Barry Marlow
Back to News