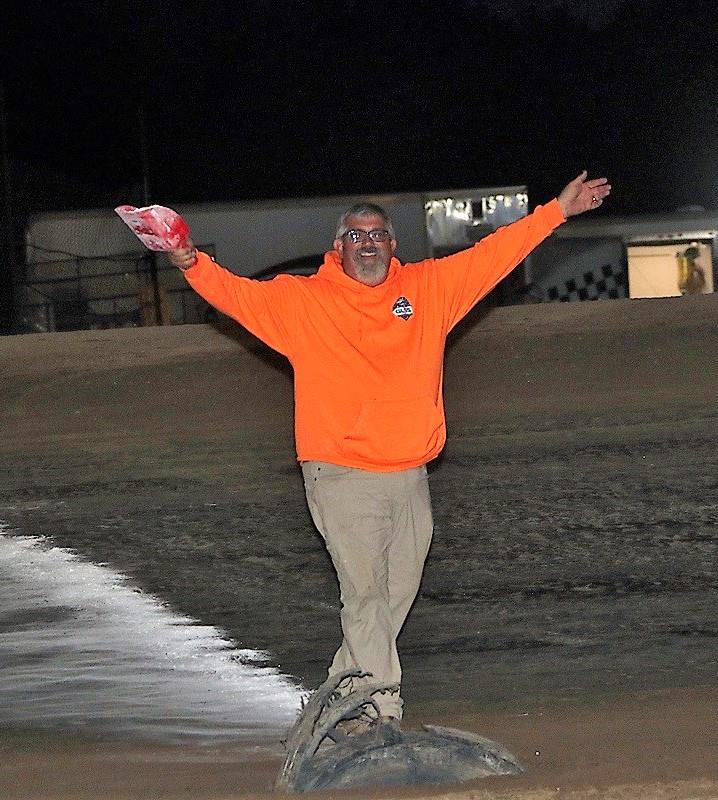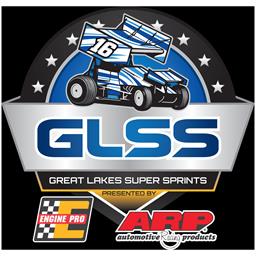 5/10/2023
GLSS-Great Lakes Super Sprints
---
TO RACE OR NOT TO RACE….A Promoters Nightmare!
Merrill, MI –Mother Nature has not been kind this spring to the racing community. I have struggled this week watching the weather forecast for this weekend. So I thought it might be beneficial to share some behind the scenes insights on the things I look at when race day is getting close.
Before we get started, let me make one thing brutally clear, I always want to race! I don't own 4 traveling sprint car series and promote a race track….not to race!!! Now since we have that established, lets move behind the scene.
The first thing a lot of people say any time a race is cancelled is "They could have raced!" Maybe we could and maybe we couldn't, but there's a lot of circumstances that help determine that decision. There are 3 different areas in the equation that I look at: The drivers, the fans and the track.
The Drivers: For our discussion, there are two types of drivers. There are local drivers that live within an hour of the track, and there are traveling racers that can travel 3-5 hours for a race. Since we are a traveling series, I obviously deal with mostly the latter. We have drivers that travel from Canada, Ohio and Indiana. As a rule of thumb, I need to make a call on race day by 10 am if I want to save my guys the expense of getting on the road. Most of our teams will spend $150 to $250 in fuel alone just traveling to and from a track. If I ever error on the side of caution, it's to minimize our teams expenses.
The fans. Our fans have become pretty good at watching the weather with all the apps available on our smart phones. Sprint car fans know that overcast days and an afternoon shower on race day usually translates into a pretty fast and exciting race. However timing of the rain is a huge influencer. "They didn't get much rain…they can run it in!" or "If they wanted to race, they could have worked it in!" Those are popular phrases I hear quite often. I've already addressed the "wanting to race" issue, but as for running in the track, that becomes a touchy situation.
We've all seen it done, we did that 3 weeks ago at Waynesfield Raceway when a pop up shower hit in the middle of qualifying. The difference was there was a less then 10% chance of rain, the racers and fans were already at the track and we had already set an early race time. So by the time we ran in the track, it was like we were starting on time and we were still done by 11 pm.
If we decide to try to race when we know rain is in the forecast, we're not simply trying to race and putting in the effort to do so! We're considered incompetent because we can't open a weather app that had been calling for rain all week!!! If the weather forecast is calling for rain and we cancel the race at 10 am…then the rain disappears and the sun comes out at 3 o'clock. It would be said that we should have know it was going to clear off.
The majority of our fans understand the difficulties and many have complimented us on cancelling in the past and have appreciated us making a decision early rather then later!
The Track: If a track cancels, the comments are "They don't want to lose money!" Well, no one ever wants to lose money! But canceling a race only guarantees a loss for the track. There is already money spent on advertising and promotion along with track prep that will never be recouped.
A few questions a track asks themselves include: How much rain can we handle? Will we be able to run in the track? Can we get the haulers in the pits? Can the fans get in the parking lot? Can we get safety and emergency personnel in the infield? Will it be safe for the racers and fans? These are all difficult questions to answer as the clock is ticking and you have drivers, fans and staff wanting to know what we're doing.
These things are only a sampling of the things that influence a promoter. At the end of the day, we have to weigh all the information we can gather and make a decision, right or wrong! I use myself as a yardstick, I put myself in the racers position and think about driving 4 hours and then turning around to go home, or trying to run in a track and race but leave the track at 3 in the morning. Do I want to tear up my equipment? I put myself in the fans position: Do I want to sit in the stands and watch them pack in the track for 2 hours? Do I want to be at the track and go home at 3 in the morning?
Sometimes the right decision is to cancel a race and that is a hard decision to make. If that's the decision, I assure you the decision wasn't made easily! Cancelling a race opens up a whole different can of worms that has it's own set of problems!
My hope for this little article was to attempt to shed a little light on what is going on behind the scenes on race day and what may lead up to a race cancellation. I personally appreciate all the support our fans and the I-96 Speedway fans have shown us! Thank you and I look forward to seeing everyone at the track!
---
Article Credit: Barry M. Marlow
Submitted By: Barry Marlow
Article Media
Back to News